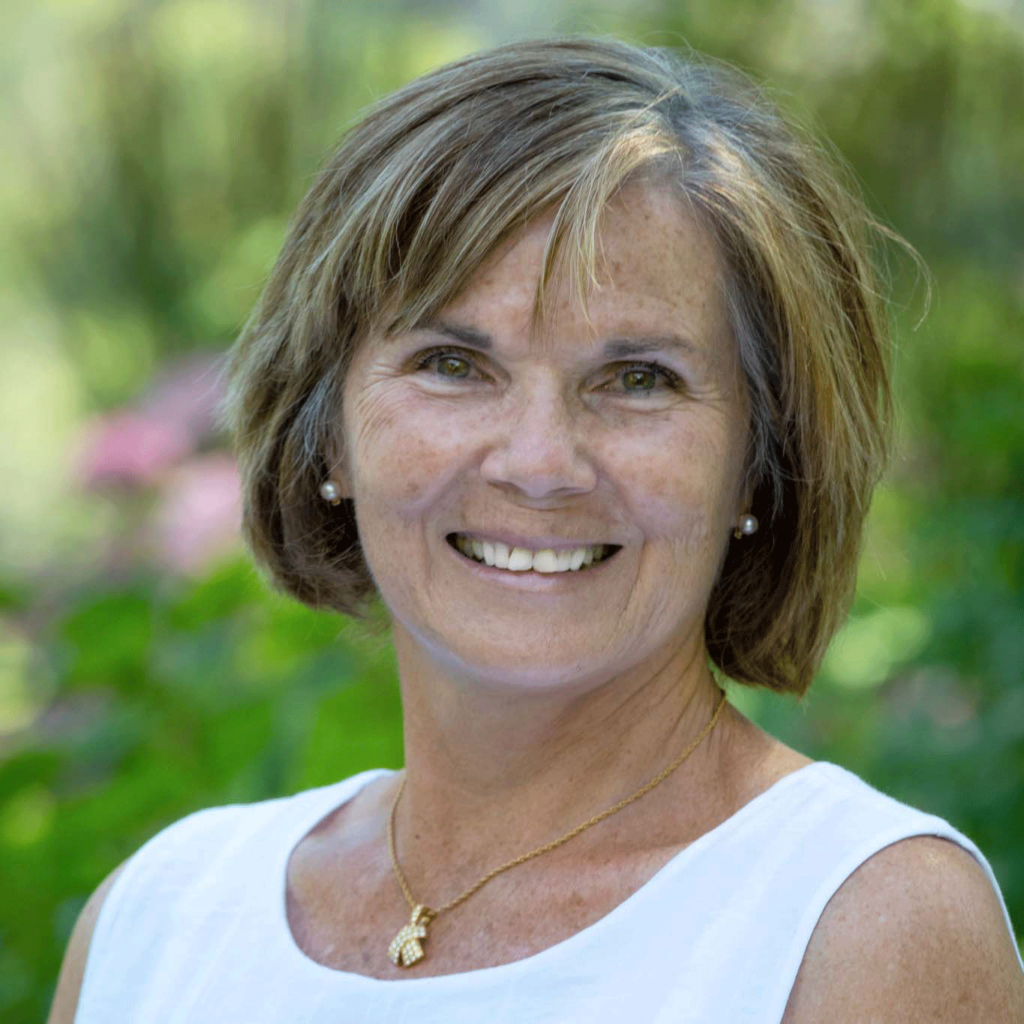 Lindy Welsby
Chair
Lindy Welsby is the Chair of the KBRH Health Foundation and member of the Human Resources Committee. Though now retired, Lindy once practiced as a Leadership & Executive Coach and operated her own Leadership Development consultancy. Lindy is proud to have been able to use her leadership skills to help others in their development, and lead a large taskforce on the Advancement of Women. Her accomplishments also include her accreditation to the level of Professional Certified Coach (PCC) through the International Coach Federation. Prior to operating her own business, Lindy held a variety of regional and head office positions at the TD Bank, including Branch Management and specialized HR roles. Lindy was also a Certified Financial Planner while at the Bank.
Lindy, volunteering since age 14, values connection and contribution through her support of individuals and the community as a whole. She recognizes KBRH as one of the most important facilities in the area and the significant role the Foundation plays in contributing to the advancement of healthcare for the community. Lindy, her husband Keith and their two dogs and two cats, enjoy all the Kootenay's offers in outdoor sport. She's a competitive triathlete, having completed two Ironman distance races, many ½ Ironman races and represented Canada on two World Championship teams.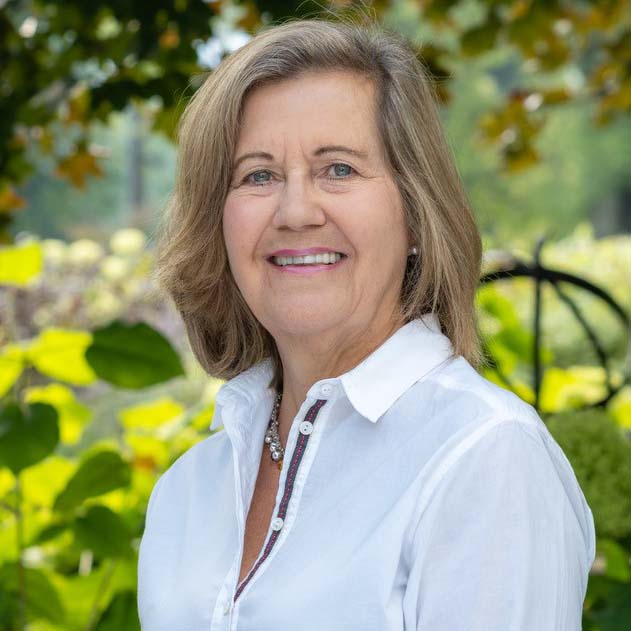 Debbie Wood
Vice Chair
Debbie Wood is the Vice Chair of the KBRH Health Foundation. She is also the Chair of the Human Resources Committee and a member of the Finance Committee. Prior to Debbie's retirement, she spent over 34 years with her family-run business, which operated grocery stores throughout BC and Alberta. Debbie was responsible for many areas in the business but focused primarily on accounting and human resources. In 1982, Debbie received her Chartered Accountant (CA, now CPA) designation and brings that knowledge to the Foundation Board.
Along with her professional skills, Debbie's volunteerism is guided by her values of honesty, integrity, respect, and accountability. Born and raised in Trail, Debbie was motivated to give back to her community out of an appreciation for the excellent care and services that our regional hospital provides. Debbie enjoys skiing, hiking, yoga, pilates, gardening and spending time with family and friends.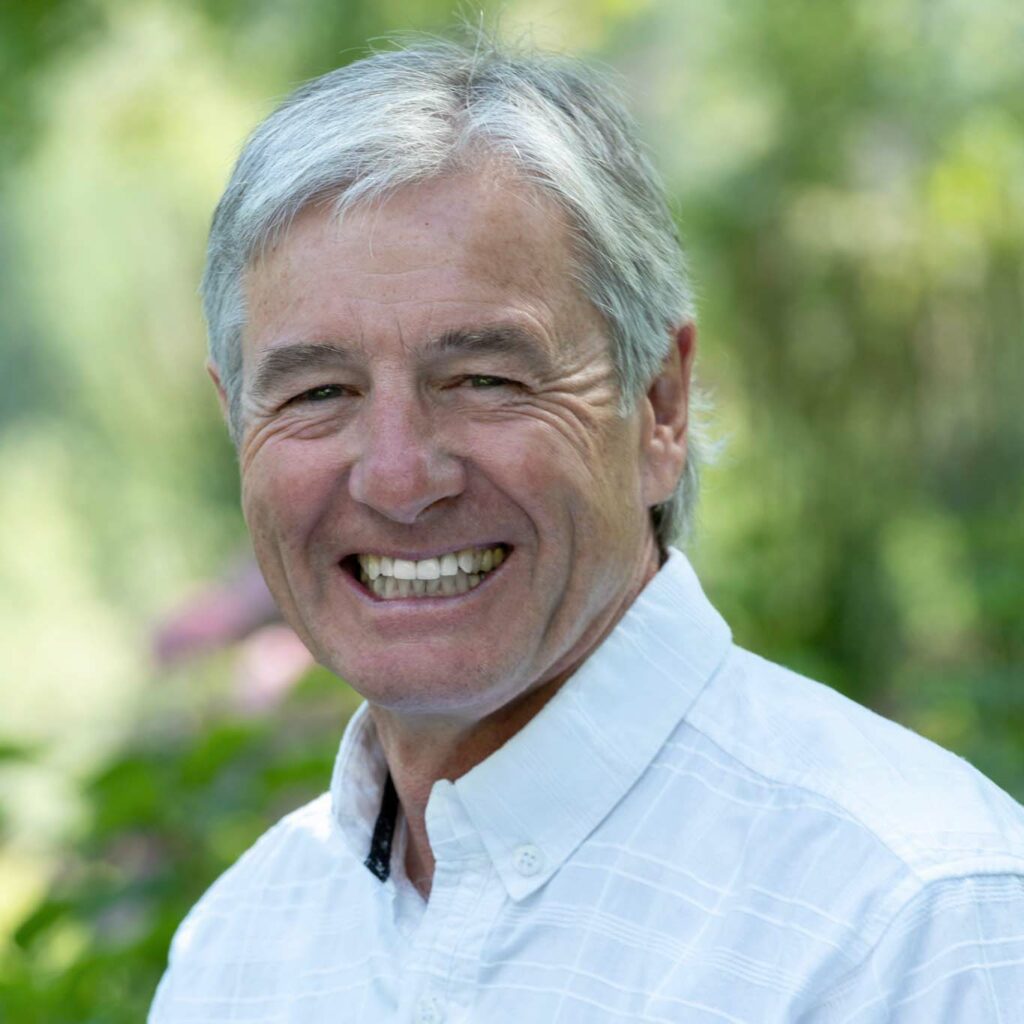 John Sullivan
Second Vice Chair
John Sullivan is the Second Vice Chair of the KBRH Health Foundation and Chair of the Finance Committee. Prior to his retirement, John invested 30 plus years' of his life being a successful Insurance Broker, initially through Brokerage Ownership and then as CEO of Kootenay Insurance Services Ltd. in Trail, BC. As CEO he led the expansion of the organization from 4 to 8 office locations throughout British Columbia. He earned a Fellow Chartered Insurance Professional (FCIP) designation, which is the insurance industry's most distinguished credential. John, the former Chair of the KBRH Health Foundation, is also an avid member and current President of the Rotary Club of Rossland, BC.
John values family and the community and is driven to help others by enhancing his surroundings. In his words: "I like to leave things better than how I found it." Growing up with parents in the medical field nurtured his understanding of the importance of good medical services and equipment required to serve its community. This directly inspired John's volunteer efforts in support of the Foundation. He enjoys an active lifestyle with his wife of 43 years, Susan, and together they spend time with their two children and their families. He also enjoys skiing, mountain biking, hockey, hiking and camping with family and friends.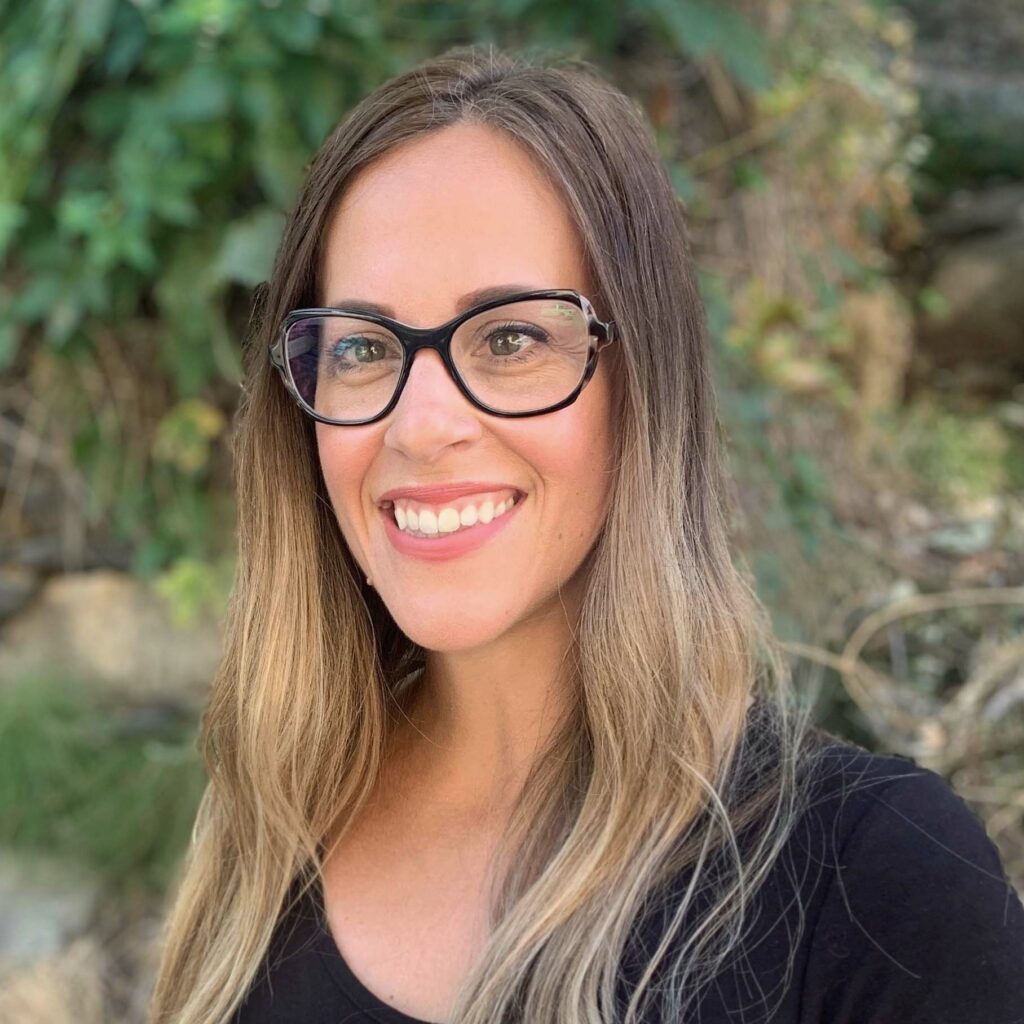 Kara Hannigan
Secretary
Kara Hannigan is the Secretary for the KBRH Health Foundation and a member of the Human Resources Committee. Kara is employed as a Human Resources Business Partner through Interior Health. Relationships are important to her and her work where she focusses on creative strategies to recruit, stabilize and retain critical health care staff. She is proud of building partnerships that allow her to be collaborative and seek new opportunities to support and sustain health services. Eager to be part of positive change, Kara understands the importance of being involved in community through her work as a professional and as dedicated volunteer.
She feels volunteering is powerful in that it allows her to become even more connected to this beautiful community and support the future of healthcare in our region. A self proclaimed "avid cross-fitter and a wanna-be runner", when Kara is not working, you can find her spending time outdoors with her children enjoying the four season lifestyle the Kootenays have to offer. From camping in the summer to skiing in the winter, she is passionate about exploring alongside her children, watching them grow and learn.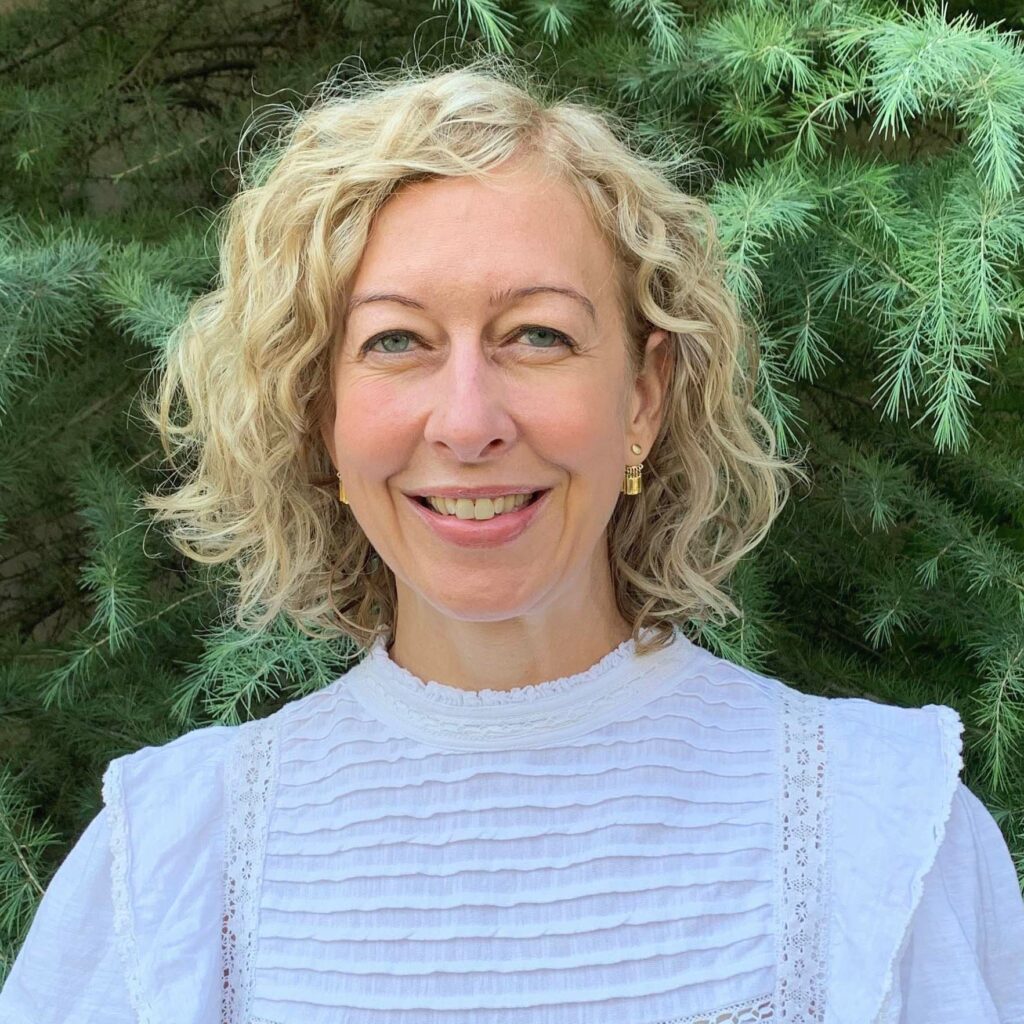 Dr Carolyn Stark
Treasurer
Dr. Carolyn Stark is the Treasurer of the KBRH Health Foundation and a member of the Human Resources Committee. Carolyn has been practicing Psychiatry at the KBRH hospital since 2016, and prior to that in Ontario where she originates from. She is currently the head of the Department of Psychiatry at KBRH, the interim President of the Medical Staff, and an executive member of the Kootenay Boundary Physician Association. She also takes great pride in her Clinical Faculty appointment at UBC, and coordinates the Psychiatric component for both residents and medical students while at KBRH.
In addition to these clinical and academic interests, she is very proud to be more engaged in volunteerism and to play a small part in improving the provision of healthcare within the Kootenay Boundary.  Carolyn is very active with her family including her husband and two daughters, and in her community, enjoying travel, yoga, and skiing.  She is honoured to be a member of the KBRH Health Foundation Board.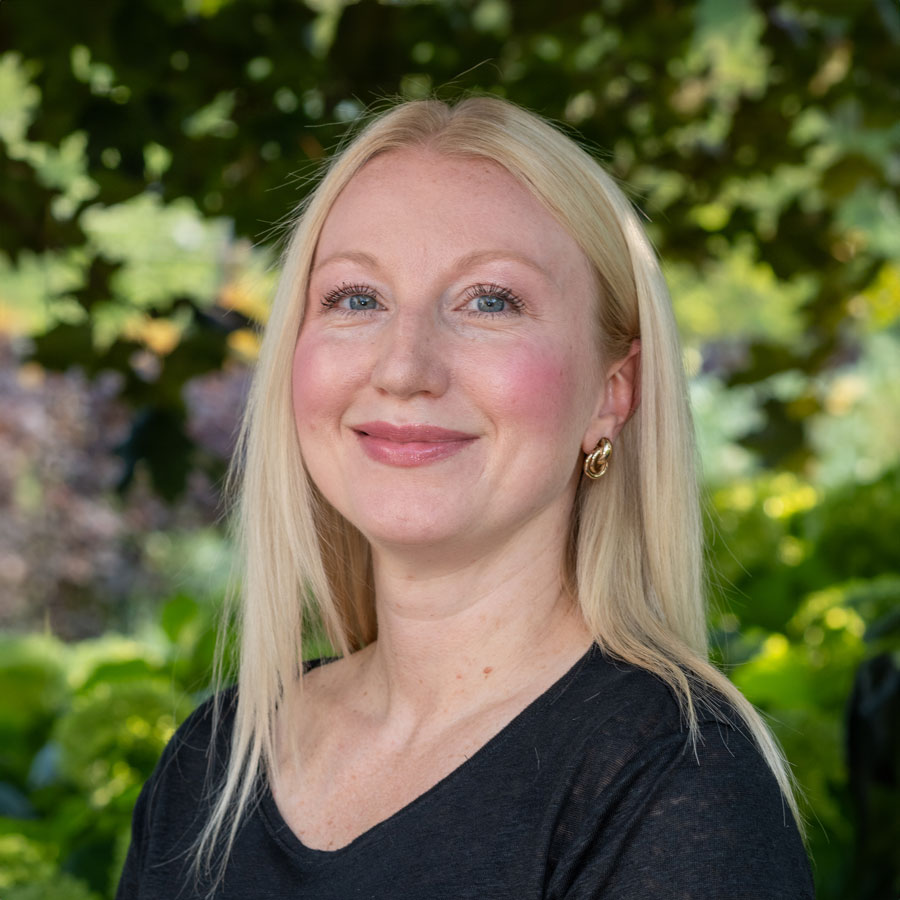 Melissa Archambault
Director
Melissa Archambault is a Director for the KBRH Health Foundation. Melissa is an experienced educator and currently works as a Student Support Teacher in School District 20. Her accomplishments lie within the education sector, including research presentations on ethical decision making and mindfulness in Education, as well as mentorship for teacher candidates at UBC Okanagan. Her core values are to live a meaningful life through connection, contribution, community, and personal & professional growth.
Melissa strives to promote overall well-being and equitable health to everyone that she works with and cares for. Melissa has joined the KBRH Health Foundation Board as she feels her values align with the goals and purpose of the Foundation. She hopes that her volunteerism will provide another opportunity to promote quality health care for our region and the people who live here. Melissa likes to stay as busy outside of the office as she does at work. She loves being with family, friends, and enjoying the outdoors. Melissa has recently returned to the Kootenays and is happy to be back to this region with all it has to offer.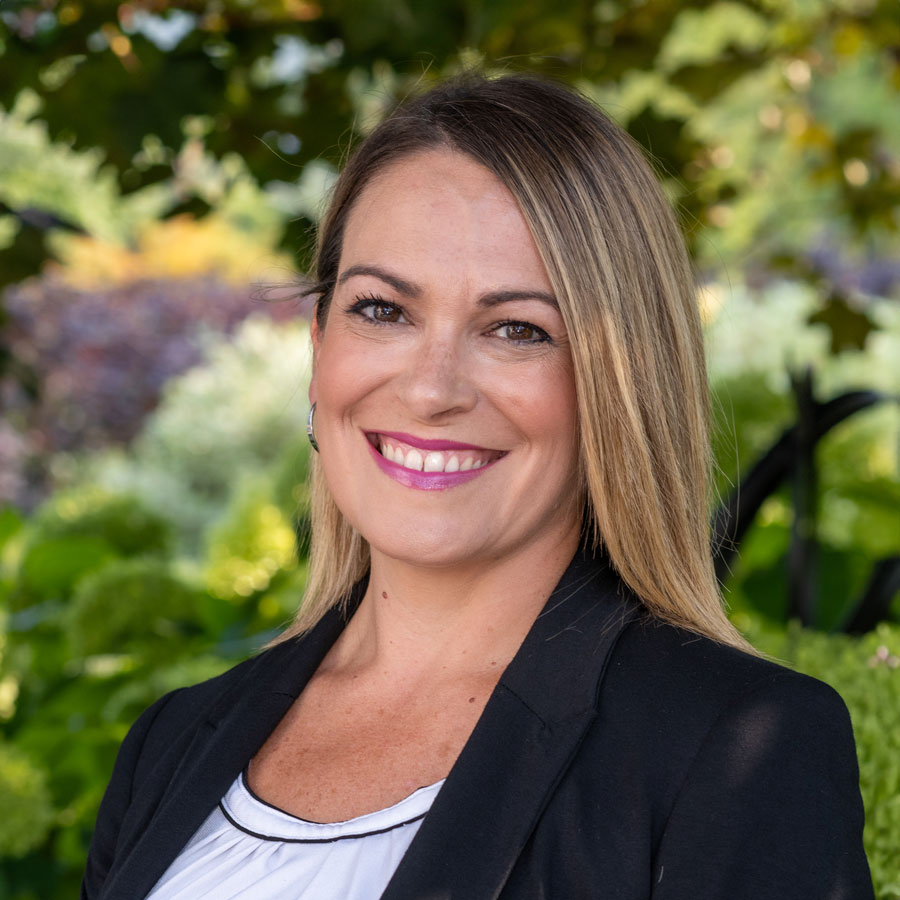 Lisa Babcock
Director
Lisa Babcock is a Director for the KBRH Health Foundation. She is currently a committed Manager at Kootenay Savings Credit Union and an avid lifelong learner with multiple accomplishments achieved during her professional career. She values honesty, integrity, the collaborative community and the generosity and dedication of people and volunteers that surrounds her. Lisa has volunteered on several boards in and around the Trail area and is motivated by the work achieved by volunteers.
She is inspired and motivated by people or programs that are successful, and make a difference and values community service. This encouraged her to volunteer her time to the KBRH Health Foundation. Lisa, her husband, 2 sons and their dog love living in Trail and enjoy hockey, baseball, golf and spending time in their beautiful backyard.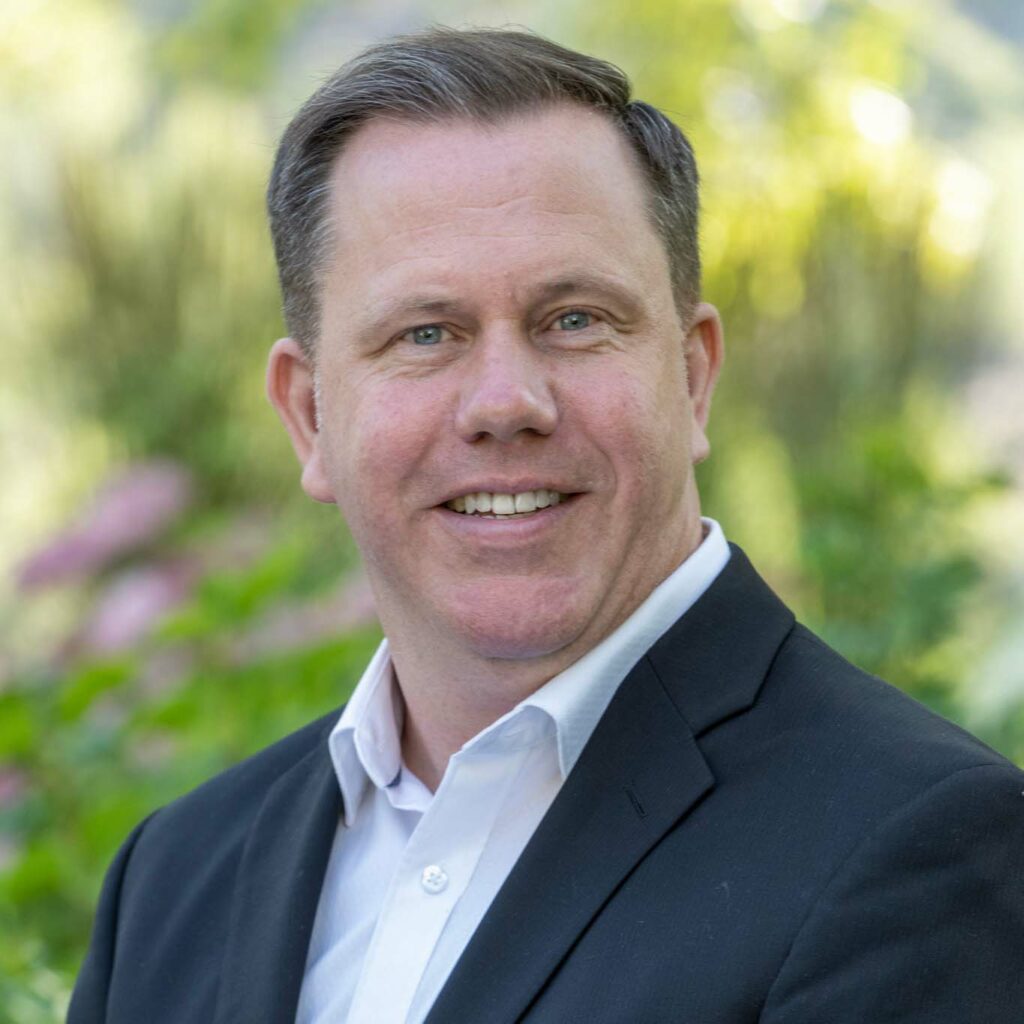 Paul Butler
Director
Paul Butler, CEM, a Director of the KBRH Health Foundation, is the Branch Manager of Kootenay Savings Credit Union (KSCU) in Trail, BC where he manages staff in both Fruitvale and Trail locations in aid of the long-standing community based relationships between KSCU and its members. His enthusiastic nature and sense of adventure encouraged him to register as an international student and obtain a Bachelor's degree in Business Administration from the Anglo-American University, Prague in the Czech Republic along with additional certifications and professional programs through BCIT and Cornell University in Ithaca, New York. He values professionalism and hard work.
Paul is enthusiastic about finding ways to give back, and making a sustainable impact on the Kootenay Boundary region. Leading by example, he understands the importance of volunteer work and volunteers at multiple organizations. He is dedicated and committed towards building the community and for this reason volunteers his time at the KBRH Health Foundation. When he doesn't work or volunteer, he enjoys spending time with his husband, Josh, and daughter and is an avid traveler.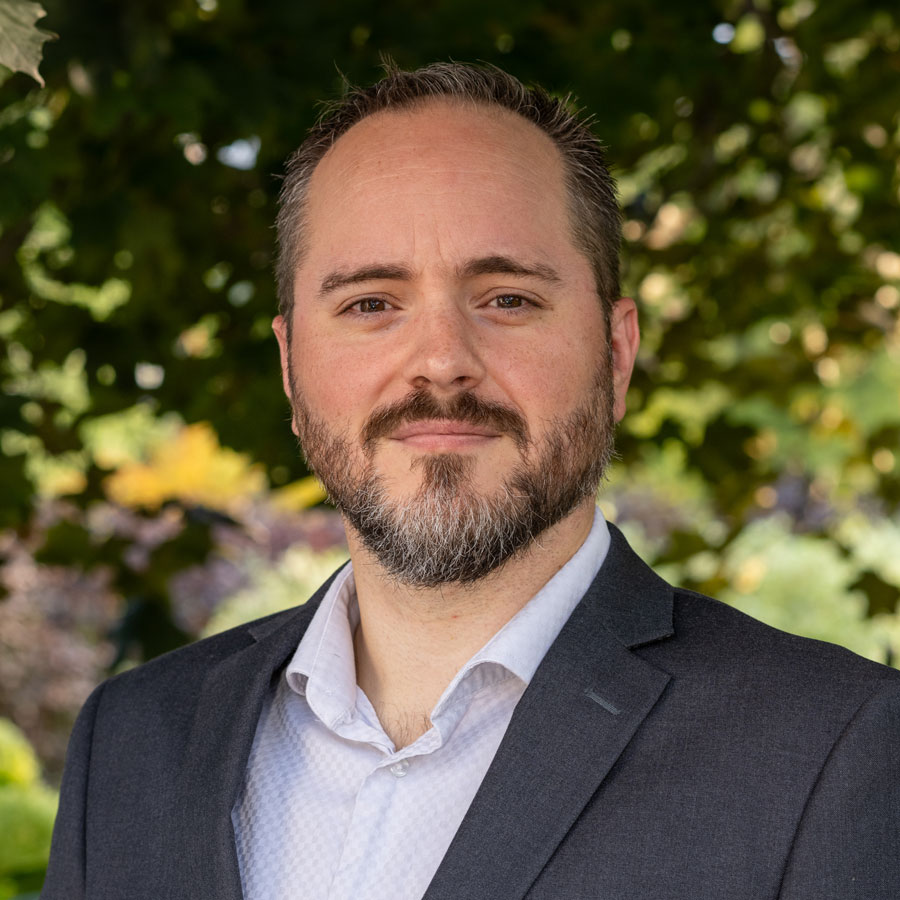 Jeffrey Craig
Director
Jeffrey Craig is a Director for the KBRH Health Foundation Board and a member of the Finance Committee. Jeffrey is a lawyer and solicitor at Thompson, LeRose & Brown and feels accomplished when he is able to guide clients through labyrinthine legal processes and helping them to accomplish their goals. He values integrity, loyalty and communication and understands that a strong community requires strong healthcare.
He comprehends the work that the Foundation does in strengthening quality healthcare in the community and this motivates him to serve as a volunteer for the Foundation. He spends his free time with his wife and cat and enjoys woodworking, gardening, golfing, hiking and cross-country skiing.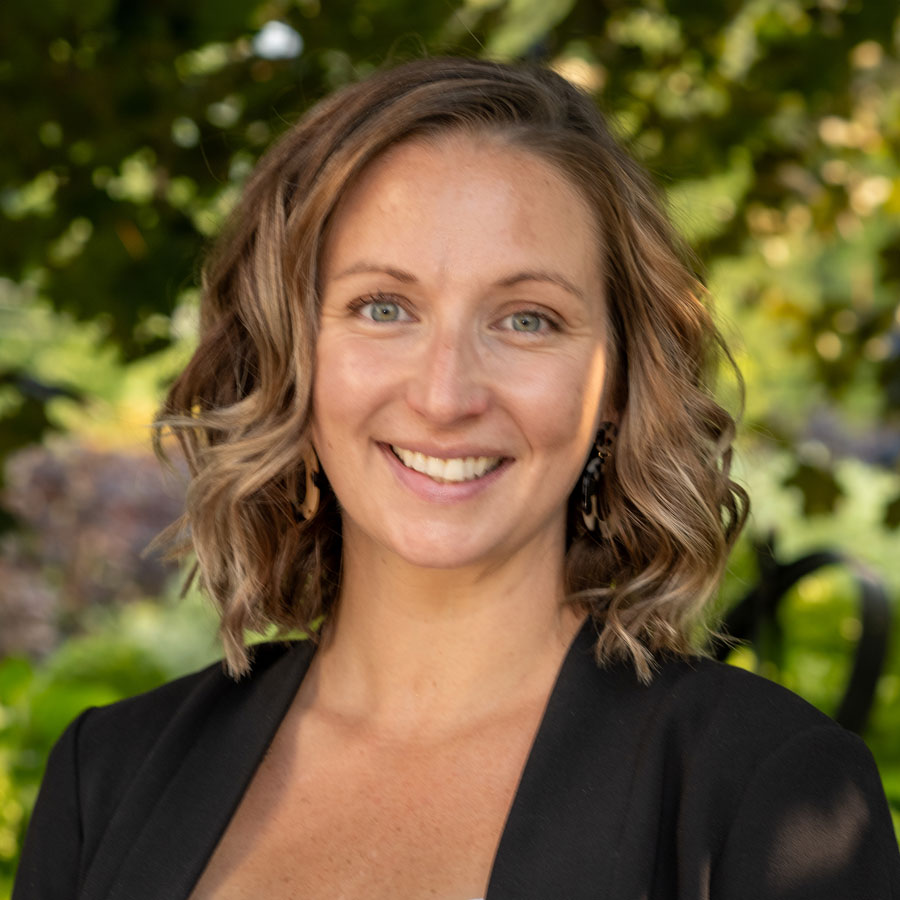 Andrea Dutchak
Director
Andrea Dutchak, KBRH Health Foundation Board Director, is the Director of Clinical Operations at Kootenay Boundary Regional Hospital and accountable for in-patient and outpatient acute care programming offered at the hospital. Andrea has achieved multiple accomplishments during her career, including the implementation of a Neonatal Intensive Care Unit (NICU) in Prince Albert, the only NICU in Northern Saskatchewan (SK). She previously acted as Registrar of Vital Statistics in SK. She is also a strong advocate to bridge healthcare gaps between Indigenous and non-Indigenous people, including supporting traditional birthing processes alongside western medical practices.
From a young age, Andrea's value system was embedded in the healthcare profession. She is committed to wraparound healthcare for all people and inspired by sustainable and improved system-wide change. She also strongly values the progressive movement of women in leadership roles and healthcare professions.  Andrea is an avid volunteer and her work with the Foundation is a positive, synergistic relationship that will benefit health in our region. Outside of work, Andrea is a committed mom and adores spending time with her family outside in the sun and water. She also enjoys reading, healthy cooking, strength training and running.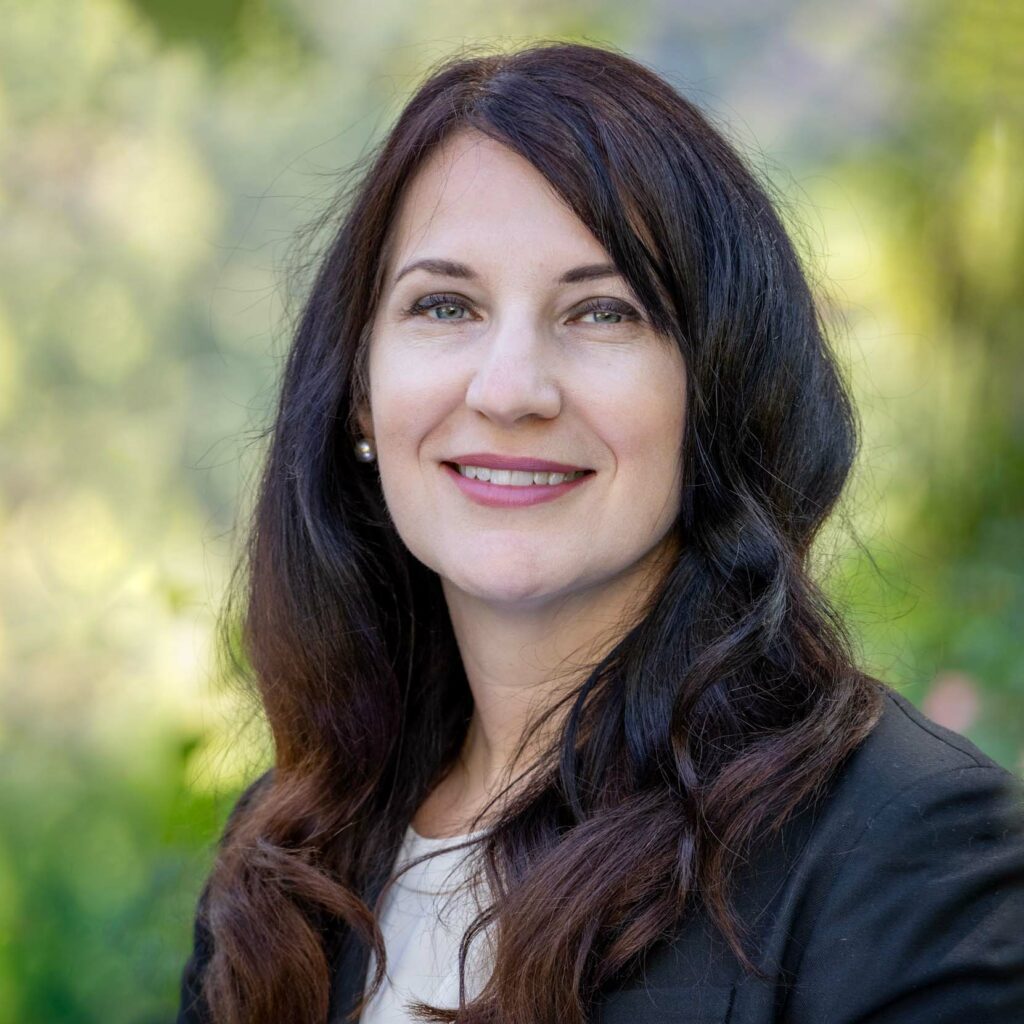 Rebecca Smyth
Director
Rebecca Smyth is a Director of the KBRH Health Foundation and the Privacy Officer. Rebecca is practising as a lawyer and prosecutor for the British Columbia Prosecution Service – Crown Counsel. Her role in the Criminal Justice system has provided her with unique insight into the challenges for the more vulnerable members of our community and the shifting needs for healthcare. Rebecca has witnessed the community benefits gained through the efforts of volunteers, including those of her family members.
She understands the importance of volunteerism and its impact on society. For this reason she is committed to the Foundation and its work towards the betterment of regional healthcare. During her free time, she enjoys spending time in her house and garden which she shares with her husband and teenage children. They enjoy traveling, exploring recreational opportunities, hiking and skiing.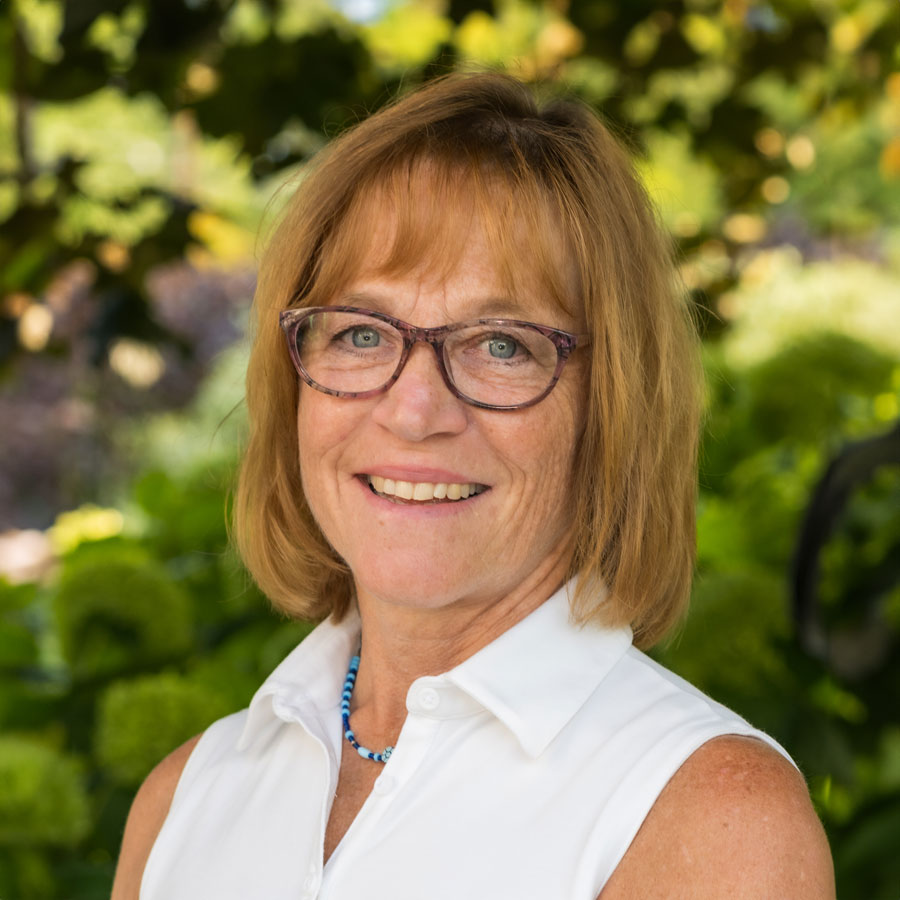 Joanne Weninger
Director
Joanne Weninger is a Director for the KBRH Health Foundation Board and a member of the Human Resources Committee. Now retired, Joanne, served many years as an Educator and Superintendent of Education and became an Educational Consultant after her retirement. She prides herself of her many accomplishments, which includes a developed Saskatchewan Métis resource "Who I Am" for childcare and school settings, and her work in helping to improve Early Learning and Childcare within the school division & province of Saskatchewan. Joanne values continuous growth, learning and reflection as well as integrity, trust, gratitude, collaboration, reciprocity and the responsibility for reconciliation.
Giving back to the community has always been important to Joanne and after her move to the Kootenays, she learned the importance of the KBRH Health Foundation and the work it does to support high quality healthcare in the region. This motivated her to become a volunteer for the Foundation. Together with her husband and dog, Max, they love the Kootenay lifestyle, are avid mountain bikers, and enjoys golfing, skiing and fat biking.